Custom Personalised Products and Corporate Branding
Make it even more precious !

Using the latest technology, we can laser engrave initials, names or your own personal message onto your leather product. We also offer logo branding for corporate gifts. Our customer service team will work with you to determine the right style, size and location of the engraving on your product. The standard font for customisation is Lucida Calligraphy , but you are free to select from the following: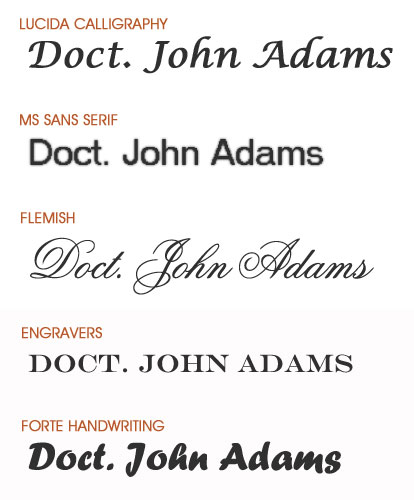 Once your order is finalised your product will ship within 4 - 10 business days. Please refer to individual products for accurate shipping times.
Please note personalised products cannot be returned unless there is a manufacturing defect.
For further information please email our customer service team at customerservice@avalinaleather.com.au
To view the range of products available for customisation and corporate branding, visit our Tuscany Leather page via the link below.